The SteelSeries Arctis Nova 1 is the cheapest entry into the Arctis line, providing an accessible way in the world of dedicated headsets. Armed with a 3.5mm jack for connectivity, you can use this model on various devices, such as your PS5 or Nintendo Switch, or Xbox Series X. 
The SteelSeries Arctis Nova 1 gains extra points because you can use it on any device with a headphone jack, such as one of the best Android phones. It's a viable, if dull option, for a starter setup. It does just enough to be considered one of the best wired gaming headsets.  
Price and availability
The SteelSeries Arctis Nova 1 is currently available for $59.99 / £49.99 / AU$139, which makes it one of the best budget gaming headsets on the market. It was released in August 2022 and essentially replaces the older SteelSeries Arctis 3 from 2019. You've got the choice of either white or black, though you'll see the black variant discounted more often.  
Design and Features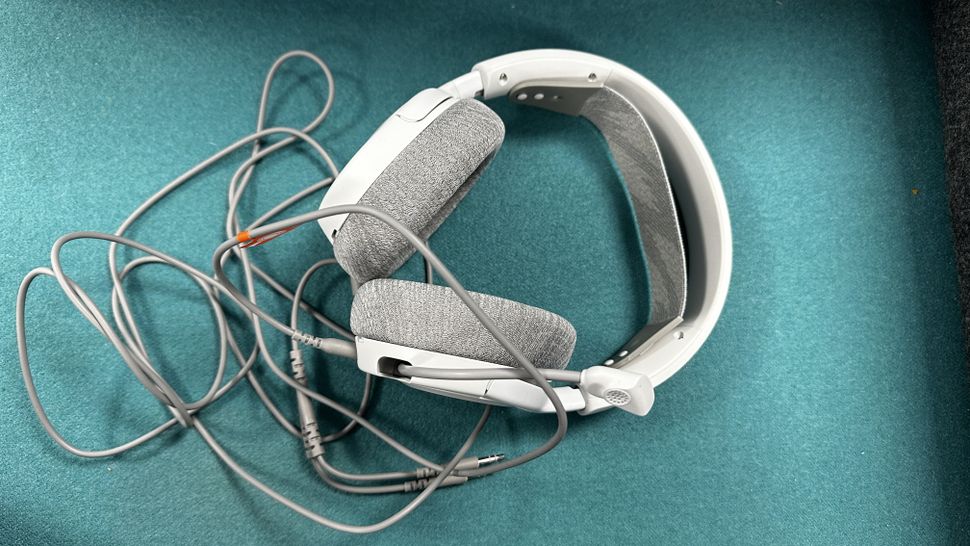 Nothing stands out about the SteelSeries Arctis Nova 1. You've got a sturdy ski-band head strap, as you'll find with some of the SteelSeries' other models, coupled with some memory foam earcups. What I most appreciate about the design above all is the lightweight nature of the headset, as it clocks in at just 236g grams, making it one of the lighter headsets I've had sat on my head for some time. 
You'll find the standard suite of on-cup controls with the SteelSeries Arctis Nova 1, including a volume rocker and a mute mic button placed sensibly behind your head for easy access. The microphone is cleverly hidden in the main body of the right cup and sits flush with rounded edges. It's a neat touch, as it can be pulled out, ready for use, and retracted when you don't need it. It also means that there's no risk of losing it as you may with a detachable mic, nor do you have to put up with its presence at all times. 
The SteelSeries Arctis Nova 1 is rocking the same 40mm custom Neodymium audio drivers that you'll find in higher-end offerings, such as the SteelSeries Arctis 7P+ Wireless. It's great SteelSeries didn't cheap out with smaller or weaker audio drivers here. As expected from a vastly cheaper headset, the frequency range and sensitivity aren't as good as with the flagship models; you're looking at 20–22,000 Hz and 93 dB, which is serviceable for a broad soundscape but will miss the more nuanced details. 
Performance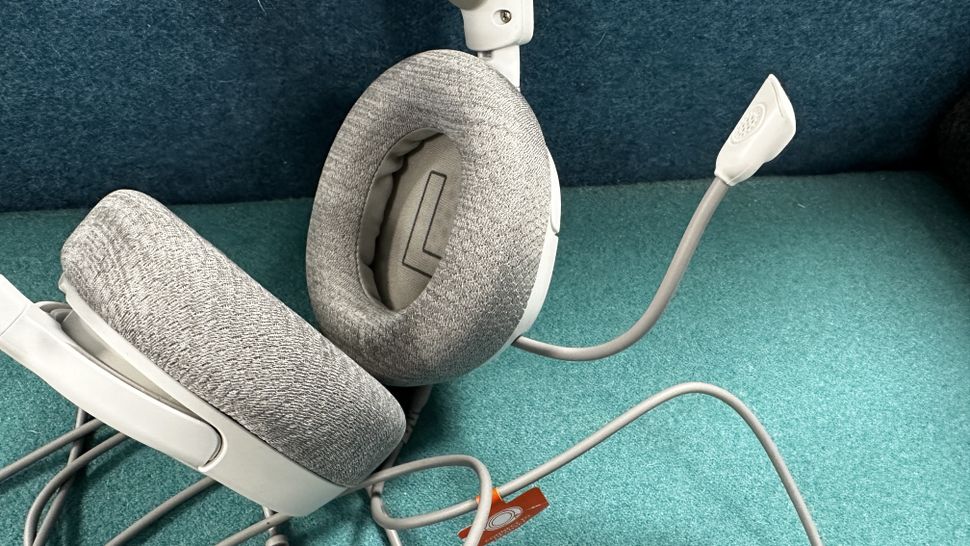 Considering the price tag, I was impressed by what the SteelSeries Arctis Nova 1 was able to crank out both as a gaming headset and as a pair of wired headphones. For the asking price of $59.99 / £49.99 / AU$139, you're getting a lot of bang for your buck here, as this model sounds better than it has any right to be. 
I wasn't exactly blown away by the sound reproduction when playing Dead Space on PS5, but every key beat was present. I could accurately hear Isaac Clarke's heavy footsteps, slamming doors behind me, and the screech of undead nasties bursting out of the vents. It's a similar story with EA UFC 4, the headset captures everything from checked leg kicks to knockout strikes with suitable weight, despite feeling a little flat and muddy at times when the audience piped up. 
Listening to music with the SteelSeries Arctis Nova 1 is a pleasant experience, but it doesn't really wow either. I put the 3.5mm jack-enabled headset through its paces with Party Cannon's Partied in Half EP and Pharmacist's Flourishing Extremities On Unspoiled Mental Grounds album. Surprisingly, there's enough bass presence and accuracy on the low end to convey the weight needed with minimal fuzziness. Listening on my Sony Xperia 1 II, softer genres of music sound better, such as Aqua Regia by Sleep Token and Fight by Me and That Man. The SteelSeries Arctis Nova 1 is no replacement for the best headphones, but they aren't a write-off. 
Where I felt most let down by the SteelSeries Arctis 1 was with the microphone itself. While the quality is passable, it's the connectivity method where this model suffers. Because you can only plug in with a 3.5mm jack through the DualSense or Xbox Wireless Controller, you don't come through as crystal clear as with USB. A dedicated splitter, featuring both a microphone and headphone jack, is provided for use on PC, and I found it to be a little middling when hooked up to my Razer Blade 15. 
As much as the SteelSeries Arctis Nova 1 achieves as a budget product, I can't help but think you're better served by spending a little more and going for the SteelSeries Arctis Nova 3 instead. At $99 / £85 / AU$199 (roughly $40 / £35 / $AU60 more), you're getting a far more capable gaming headset that sounds much better, and benefits from microphone monitoring and USB-A and USB-C connectivity. Still, if you're in a tight spot and after something cheap and cheerful, the Nova 1 could be the right holdover.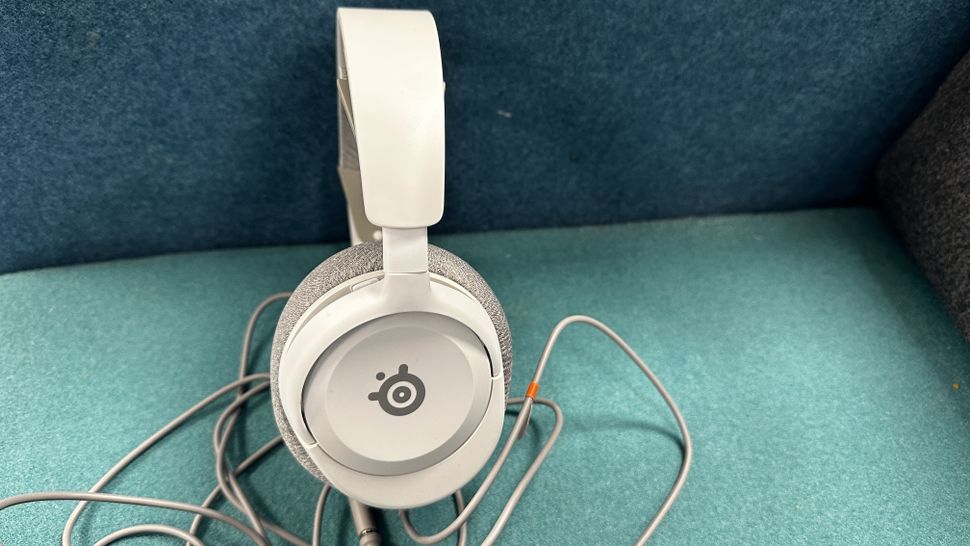 Should you buy the SteelSeries Arctis Nova 1 headset?
 Buy it if… 
You're working with a tight budget
While the SteelSeries Arctis Nova 1 isn't exceptional, it's certainly decent enough for the asking price of $59.99 / £49.99 / AU$139 from a build and sound quality point of view. 
You need an extra pair of headphones
The 3.5mm jack on the SteelSeries Arctis Nova 1 means you can also use them as dedicated headphones on a compatible smartphone or gaming laptop. They sound good enough to be considered a good spare if you need something sturdy to chuck into your bag.  
Don't buy it if… 
You want fuss-free connectivity
There's no getting around the inelegant solution of the headphone and microphone splitter cable included here. With headsets like this, USB is the way to go, making this outdated choice a little hard to understand. 
You want microphone monitoring
If you'd like to hear yourself through the chaos of gameplay, then the SteelSeries Arctis Nova 1 isn't for you. You're better off spending a little extra money and opting for the Nova 3 instead.